New Release:  Silver Ribbon Dream—Songs and Stories of the Ohio & Erie Canal​
Hey Mavis is proud to announce the release of a CD with illustrated book titled Silver Ribbon Dream—Songs and Stories of the Ohio & Erie Canal​. This original work is a collaboration between Hey Mavis songwriter Laurie Michelle Caner and nationally-acclaimed artist Leandra Drumm. Funded by John S. and James L. Knight Foundation, reviews have ranged from "unconventionally beautiful" to "startlingly original." Hey Mavis has scheduled performances of the work in cities throughout the East and Midwest through 2020, including appearances with several symphony orchestras. Concerts featuring the work include an exhibition of Drumm's artwork alongside featured stories, history, and technology of the canal. A 5-minute capsule of the project can be heard on WKSU's Shuffle (aired Oct. 4, 2018). Click here to listen.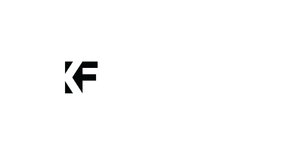 About Hey Mavis
Banjoist/songwriter Laurie Michelle Caner and violinist/fiddler Eddie Caner formed Hey Mavis while serving as artists-in-residence in the Cuyahoga Valley National Park. Producer Don Dixon (REM/Smithereens/Red Clay Ramblers) "discovered" the group on a local Christmas compilation CD and went on to produce their first two albums, both of which hit the top 10 on the national Folk DJ-L radio charts and amassed favorable reviews across the globe. Hey Mavis's third release, produced by Yonder Mountain String Band's Adam Aijala, features guitar playing by Aijala as well as a title track co-written by Chuck Auerbach, who has written lyrics to several Black Keys songs. 
Hey Mavis has appeared on NPR's Mountain Stage, NPR's Whad'ya Know?, and PBS's Songs from the Center. The group has performed standing-room-only shows at the Xerox Rochester International Jazz Festival as well as nine consecutive sell-out concerts in their hometown of Akron Ohio. In 2018, Melissa Etheridge personally chose Hey Mavis to perform on her music cruise featuring Etheridge and Sarah McLachlan.
Videos - Live at the GAR Hall
Management & Booking
Laurie Michelle Caner
heymavismusic@gmail.com
330-388-5123
Hey Mavis Full Bio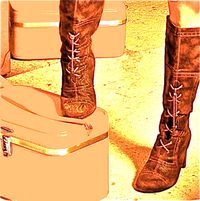 "Wrapped in original songs whose styles range from old timey to jazzy to blistering alt rock, Laurie's voice turns from cold steel to melted butter in the time it takes your heart to break." - Don Dixon
Band Members 
Laurie Michelle Caner (vocals, banjo, songwriting) is a homeschooling mom, a songwriter, visual artist and Ms. May in the 2015 Banjo Babes Calendar. She continuously strives to honor her own artistic vision while simultaneously raising a healthy family. Her banjo playing is of curious origin, but beautifully serves as a foundation for her lyrics. Laurie's songwriting tells the story of life—with all of it's beauty, heartache, disappointment and joy—weaving a musical tapestry that speaks the truth of love, life and the human condition. 
Eddie Caner (violin, viola profunda) spent a dozen years performing as a sideman in national touring bands and orchestras, including Page & Plant, Luciano Pavarotti, Smokey Robinson, and Natalie Cole. Eddie always amazes the audience with his Hendrix-like tone and precision—he can soar beautifully over Laurie's vocals or play a raucous, dirgy groove. He was once labeled by the legendary music critic Jane Scott as "the most versatile musician on the planet". Eddie spends his free time as a physics instructor at Case Western Reserve University. 
Bryan Thomas (bass) comes from a background of classical and jazz bass traditions and has sought out musical interactions in as many cultures as possible. His many first-hand experiences and lessons with giants of the double bass, notably soloists Gary Karr, François Rabbath, Cleveland Orchestra bassists Anthony Knight, Scott Haigh, and Mark Atherton, jazz legend Ray Brown, and great Cuban bassist, Carlos del Puerto, shape his approach to the instrument. After earning his BM in Music Performance at Kent State University, he spent many years as a road musician, touring with the Glenn Miller Orchestra, as a staff musician on Norwegian Cruise Lines, and as a freelance copyist and musician in Germany. In addition to being a sought-after sideman for decades, Bryan has been expanding his roles as an arranger, music director, composer and recording artist.
Anthony Taddeo, endorsed by "Out of the Drawer Percussion" and "Byrne Cymbals" as a performing artist, is a percussionist, composer, and performer residing in Cleveland, Ohio. He has studied with world-renowned percussionist Jamey Haddad and at The New School's School for Jazz and holds an MFA in composition from Youngstown State University. Featured on over 30 albums, Taddeo has toured North America and Europe at festivals such as Bern Jazz Festival in Switzerland, Ciclo 1906 Jazz Fest in Spain, and Cleveland's Tri-C Jazz Festival. His film score for Making Montgomery Clift recently debuted at the LA Film Festival. Currently, Taddeo leads and composes for his groups AlbaTrio and Alla Boara.